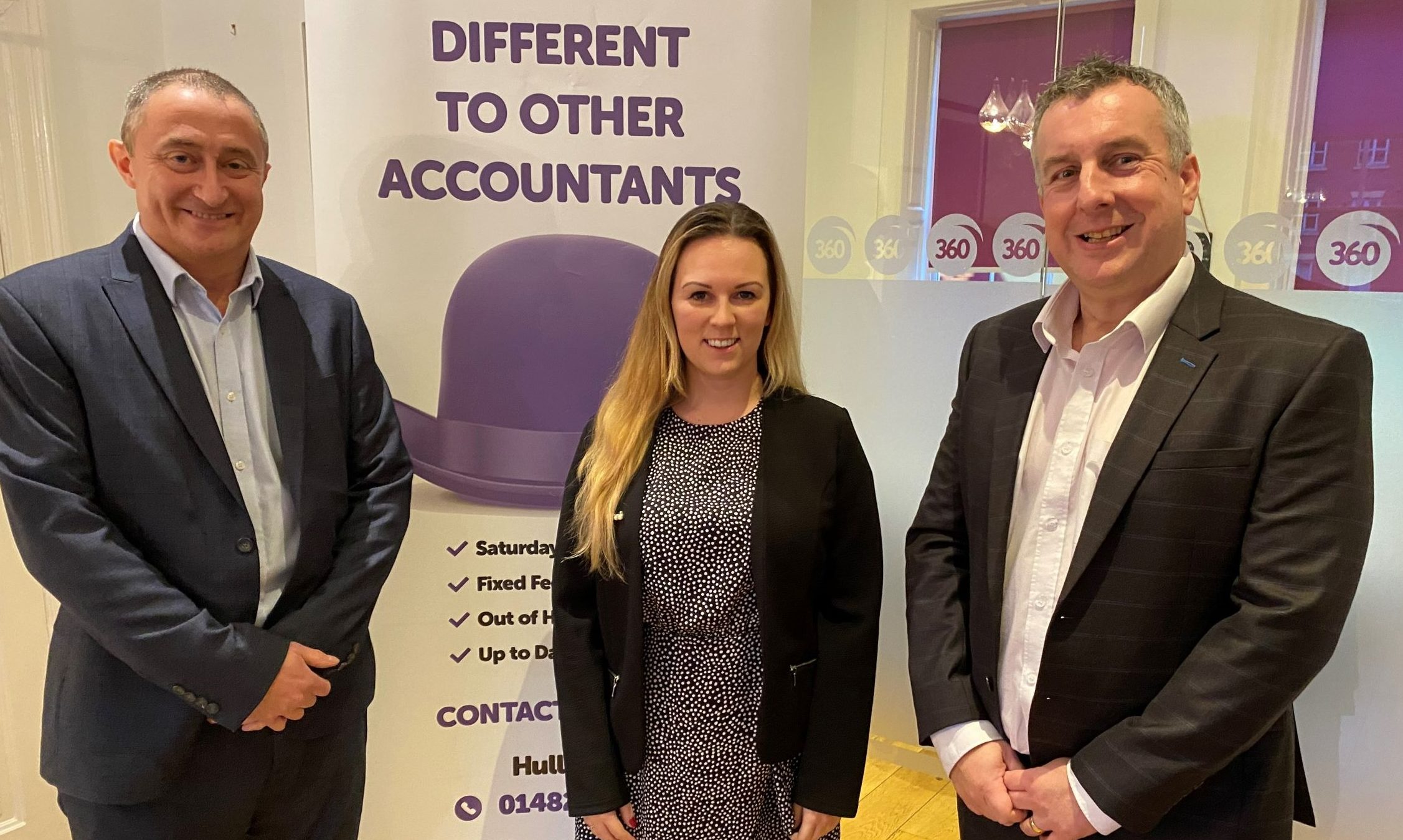 360 promotes the apprentice to the post of director
360 Chartered Accountants has announced the promotion of Sophie Holmes to the role of Director of Client Services.
Holmes joined the company 10 years ago as 360's first apprentice. During this time, she developed her specialist skills and knowledge covering all aspects of accounting, becoming a fully qualified Chartered Accountant in 2017.
Having dealt with a wide range of clients in various industries and through her exceptional work, she was appointed 360 Charities Specialist before becoming a Corporate Portfolio Manager.
Early in his career, the company said Holms reached the final of the ICAEW Apprentice of the Year competition after winning the regional round. She will now lead 360's team of accountants, interns and apprentices, providing them with invaluable experience and knowledge while ensuring "continuous excellence" in customer service.
Andy Steele, Director of 360, based in Hull and East Yorkshire, said: "We are very proud of Sophie and could not be happier to appoint her as Director of Customer Services. She has been a shining light throughout her accounting career so far.
"A strong team player and highly respected by her peers and contemporaries, she has also played a key role in helping our new apprentices settle into 360 and start their own career paths in accounting.
He added, "Her promotion is a testament to her hard work and dedication and reflects her broad expertise and ability to deliver a first class experience to our customers. "
Holmes said: "I am very proud to have been offered the position of Director of Client Services. I have been with 360 for ten years and have watched the business grow and evolve over time. I work with a great team and can't wait to start in my new role and help move the business forward. "