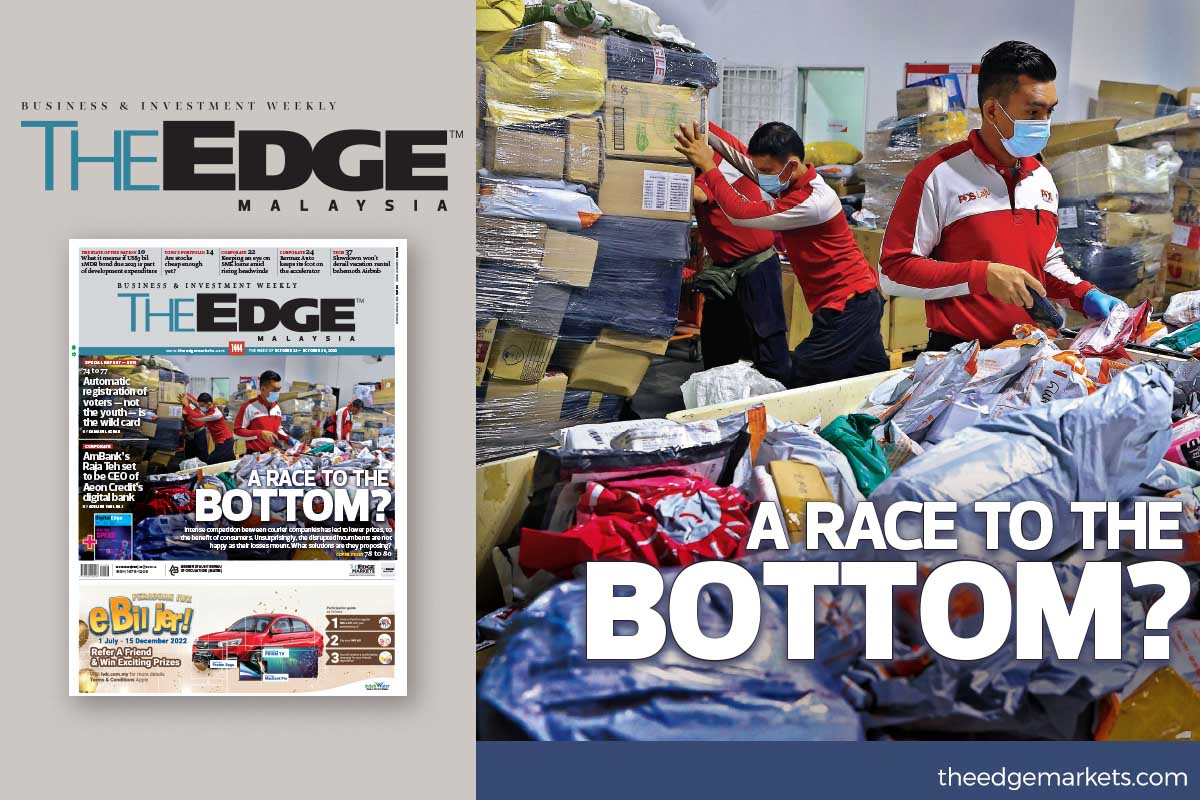 KUALA LUMPUR (October 22): A race to the bottom is generally described as a situation where increased competition between nations, states or companies causes players to sacrifice product quality or make irrational economic decisions, including dumped prices.
Stiff competition in the local or last mile courier industry is nothing new. The e-commerce boom, accelerated by the Covid-19 pandemic, has seen many deep-pocketed foreign companies and startups set up shop in Malaysia, vying for the same piece of the pie.
Currently, Malaysia is home to 122 courier licensees serving a population of 33 million, which has led to a fierce price war in the industry.
Some courier players have already raised the white flag and left the industry due to mounting losses.
In an open market, competition is welcome because consumers reap the benefits. But how far can predatory pricing continue?
Economists fear that the quality of service will be compromised, affecting the development of the sector.
Meanwhile, analysts are underweight the last-mile courier industry as they expect the price war to continue as new players enter the market. How far can it go, while the losses accumulate for companies exposed to this segment?
Two years ago, in response to industry feedback, the regulator Malaysian Communications and Multimedia Commission (MCMC) imposed a moratorium – which ended September 15 – on new messaging licenses.
With the end of the moratorium, does the industry need more government intervention?
Read the story in our October 24, 2022 issue of The Edge Malaysia Weekly.