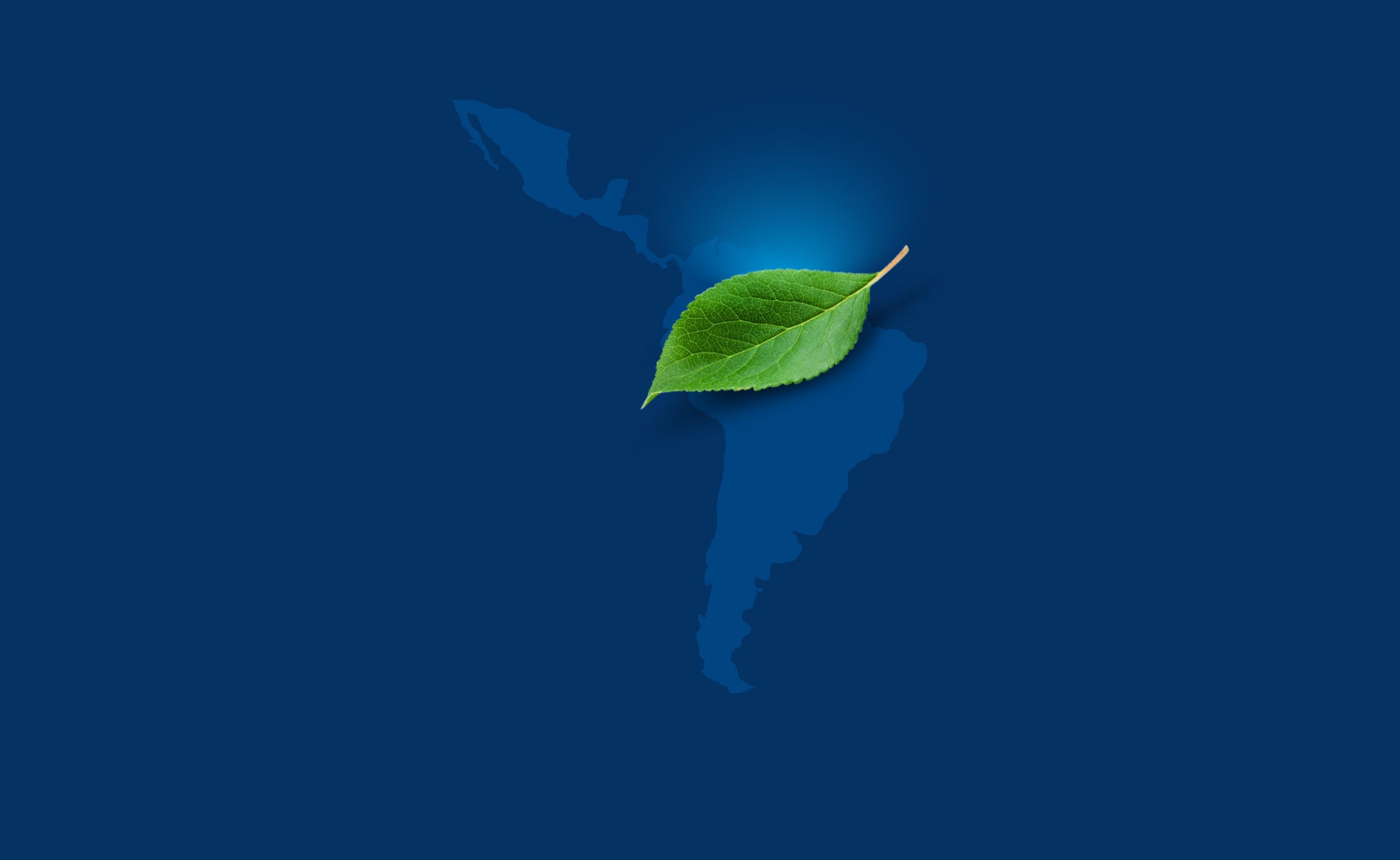 BBVA and sustainability in Latin America
As part of its commitment to improve the social, economic and environmental conditions of the communities it serves, the bank manages various programs in Latin America aimed at encouraging the inclusion of all in the financial system, promoting access to credit , to support entrepreneurs, and advocate education as a main tool for advancement, thus contributing to a more sustainable society.
Digitization and sustainability
Digitization and sustainability are key factors in unlocking the potential of the banking sector vis-à-vis the UN Sustainable Development Goals and the goals set out in the Paris Agreement. The BBVA Group has adopted these factors and actively defends them in Latin America and more broadly through its international footprint.
Financial inclusion is one of the fundamental areas to be addressed by digitization, if the bank is to act as a catalyst for sustainable development. Meeting new societal challenges will critically depend on the use of big data (at an aggregate level) so that the available data can be used effectively on behalf of our social and sustainable initiatives.
The Microfinance Foundation
The BBVA Microfinance Foundation mission is to support the sustainable development efforts of entrepreneurs with limited resources. Through its contribution to the development of the region, he was recently recognized by the OECD as the greatest philanthropist in Latin America. The foundation works in five countries (Colombia, Peru, Dominican Republic, Chile and Panama) and during its 13 years of existence, it has helped over five million people with contributions of over $ 14.5 billion.
The strategic priorities of the Microfinance Foundation are: measuring social impact, environmental sustainability, digitization, women's empowerment and human capital. It has proactively aligned itself with the United Nations Sustainable Development Goals (SDGs) and its work has a direct impact on 12 of the 17 SDGs.
Bancamía, the organization of the BBVA Microfinance Foundation in Colombia, received the 2020 award National Andesco (National Association of Public Service and Communication Companies of Colombia) Environmental sustainability award. The award recognizes the bank's commitment to sustainability and the balance between economic growth, social inclusion, environmental stewardship and responsible use of the planet's natural resources.
"," location ":" bottom "," categoria_onetrust ":" C0002 "}, {" script ":" Google Tag Manager – 1 / 2 "," codigo ":" r n r n r n"," location ":" head "," categoria_onetrust ":" C0002 "}, {" script ":" Google Tag Manager – 2 / 2 "," codigo ":" r n r n"," location ":" body "," categoria_onetrust ":" C0002 "}, {" script ":" AddThis "," codigo ":" r n r n r n "," location " : "bottom", "categoria_onetrust": "C0004"}, {"script": "pixelES", "codigo": "", "location": "head", "categoria_onetrust": "C0004"}, {"script ":" pixelCO "," codigo ":" r n r n r n r n r n r n r n r n r n r n r n r n r n r n r n "," location ":" head "," categoria_onetrust ":" C0004 "}, {" script ":" pixelPE "," codigo ":" r n r n r n r n r n r n r n r n r n r n r n r n r n r n "," location ":" head "," categoria_onetrust ":" C0004 "}, {" script ":" pixelAR "," codigo ":" r n r n r n r n r n r n r n r n r n r n r n "," location ":" head "," categoria_onetrust ":" C0004 "}, {" script ":" pixelMX "," codigo ":" "," location ":" head " , "categoria_onetrust": "C0004"}, {"script": "pixelFacebookGlobal", "codigo": " r n r n r n r n "," location ":" head "," categoria_onetrust ":" C0004 "}]; / *]]> * /