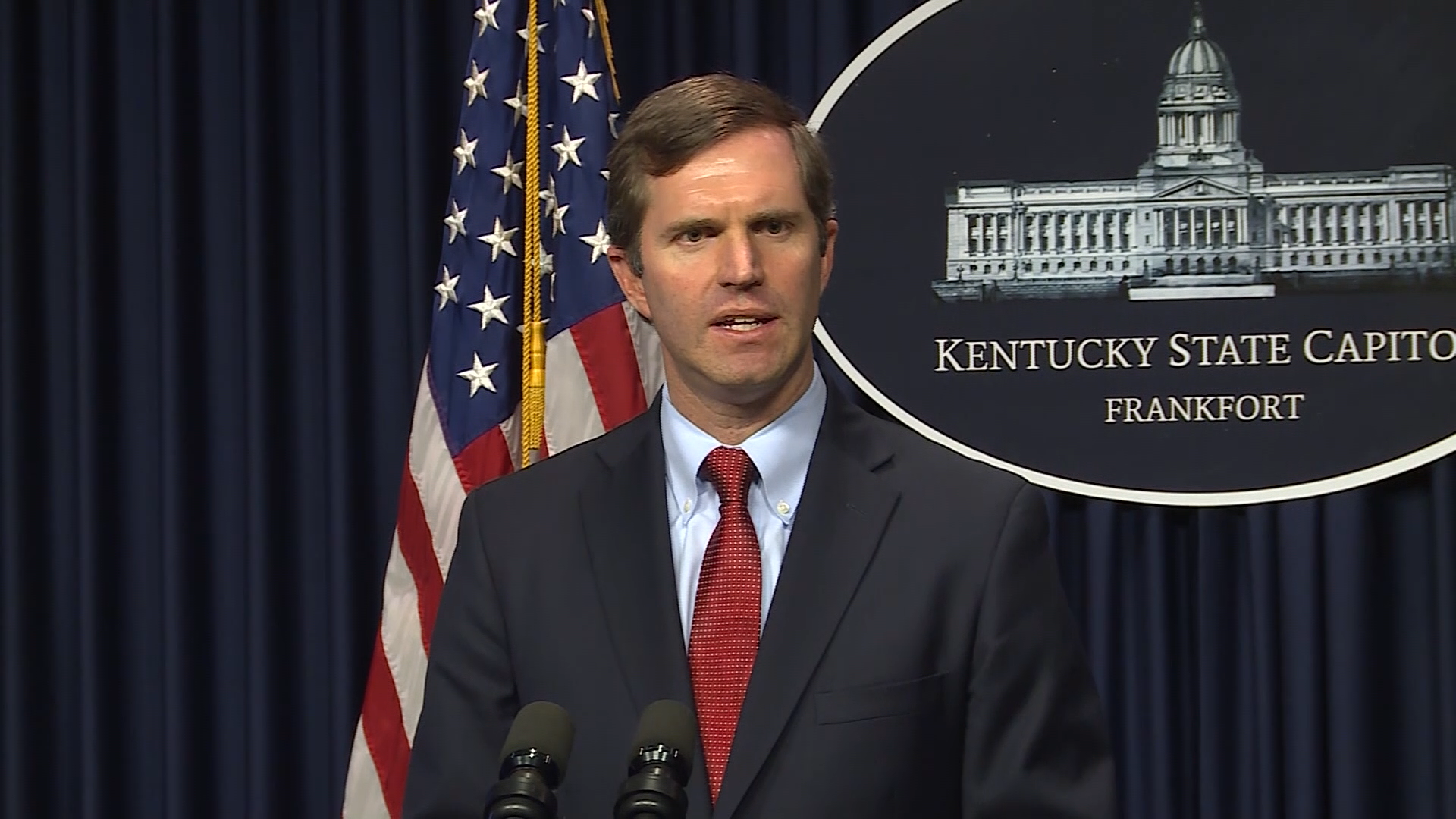 Beshear Provides Update from Kentucky Team on Tornado Funding and State of Infant Formula Emergency
FRANKFORT, Ky. — Governor Andy Beshear provided an update Thursday on state funding and recovery nearly six months after the December tornadoes.
The governor said federal, state and Red Cross disaster assistance is estimated to total more than $193.4 million. According to Beshear's office, Kentucky's efforts accounted for more than $108 million in rewards through the SAFE Act Fund and the Team Western Kentucky Tornado Relief Fund. In addition, emergency programs housed nearly 2,600 people.
June 10 will mark six months of tornadoes hitting western Kentucky.
"Tomorrow will be a special day where we will celebrate the progress we have made, but we will also continue to remember and uplift the 81 lives lost and their families and communities," Beshear said.
Beshear said his administration plans to keep the promise he made to the people of western Kentucky. This includes being there until every home and every life is rebuilt after the disaster.
The governor created the Team Western Kentucky Tornado Relief Fund to help recovery and relief efforts. Donations poured in from around the world, raising more than $52 million to date. Beshear's office said more than $26 million has been disbursed, with funds earmarked for funeral expenses, support for uninsured homeowners and renters, and nonprofit homebuilders.
On Friday, Beshear will travel to Mayfield to help celebrate the first fully built new homes.
Beshear also declared a state of emergency over the shortage of infant formula in Kentucky. Beshear's executive order activates state predatory pricing laws, which aim to protect families from predatory pricing as they try to buy much-needed infant formula.
Kentucky residents must report price gouging of infant formula to the Office of the Attorney General. Under current law, states of emergency and predatory pricing laws can last 30 days but can be extended.