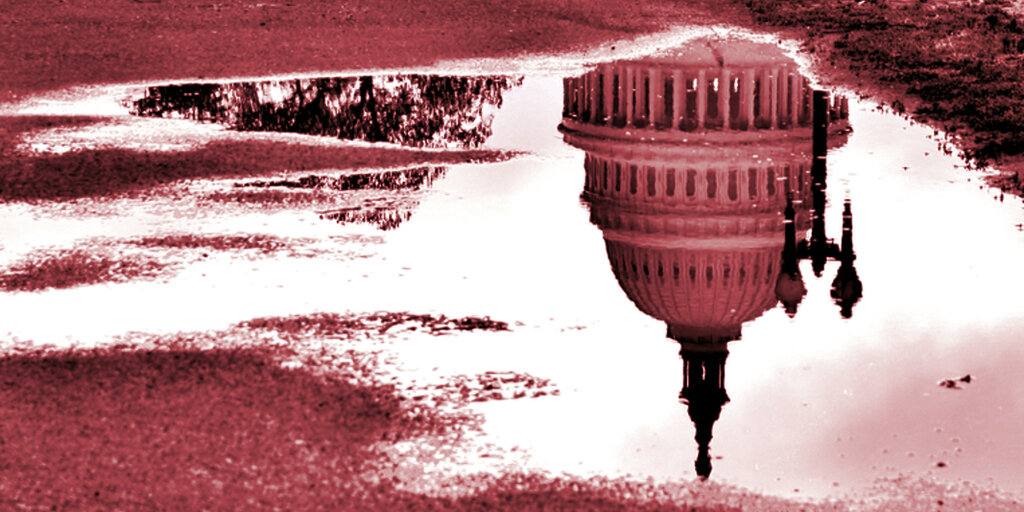 California Congressman Says Crypto Hurts People of Color Eh?
Should the government protect black people from crypto? Congressman Brad Sherman (D-CA) thinks so.
During a congressional hearing this week, Sherman compared crypto to subprime mortgages and asked a Treasury Department official if "those of color will remain in charge if we see a cryptocurrency meltdown. or stablecoins?"
Whatever his intentions, the reaction on Twitter, especially among black users, was Savage, accusing the congressman of being condescending and out of touch. Ryan Selkis of Messari suggested it was ironic that Sherman, a known banking industry ally, framed the topic as a racial issue while refusing to debate his main pro-crypto challenger Aarika Rhodes, who is black. Daniel Buchner, Head of Decentralized Identity at Block, underline "Sherman's condescending attitude toward people of color who its policies hurt."
The controversy raises questions about crypto and race (all nuances of which are admittedly beyond the lived experience of your correspondents Roberts on Crypto) and also about the role of former Democrats when it comes to defining party positions on crypto.
A starting point is the fact that several surveys show that blacks and Hispanics are more likely to own crypto than the rest of the population. Sherman suggested this is because crypto is a fraudulent financial product like subprime mortgages, which have been heavily marketed to low-income communities. A better explanation is that crypto is a permissionless form of currency that is particularly useful in neighborhoods where traditional financial institutions often refuse to operate or exploit vulnerable customers – there is growing evidence that it is the case.
Crypto's popularity among black people, in particular, may also stem from past discriminatory practices like redlining that have made it harder to buy homes and build intergenerational wealth. Unlike applying for a mortgage, you don't need anyone's permission to buy Bitcoin. And as black crypto billionaires like Arthur Hayes can attest, crypto has been a phenomenal investment over the past decade.
That's not to say everyone should go out and buy crypto, especially given its volatility — and Decrypt does not provide investment advice. There are certainly safer places to park your money. But the idea that the federal government should protect certain racial groups from cryptography, which is a form of technology, seems racist. This is especially the case when the loudest anti-crypto voices are white millionaires like Sherman and Sen. Elizabeth Warren (D-MA), who said in July that crypto puts the financial system "at the whim of a shadowy, faceless group of super-coders and miners."
And that brings us to the Democratic Party, a topic we've covered before in this column. Sherman's comments last week underscore how the party leadership remains inexplicably hostile to crypto even as a growing number of Americans, especially young people, embrace it. It looks like a huge strategic mistake, especially at a time when Republicans are wisely looking to crypto holders, who are about to write big checks ahead of the midterm elections.
The ironic part of it all is that while some Democratic leaders like Warren, Sherman, and Biden lambaste crypto, younger party figures are leaning into it. These include Ritchie Torres, a Bronx congressman who, in the same hearing where Sherman spoke, made a passionate case for crypto as an accessible financial tool and a way to reduce money transfer costs. funds. Meanwhile, of a recent slate of nine pro-crypto candidates vying for Congress, the majority were Democrats of color. They get it in a way that their party leaders don't get.
None of this is to say there isn't a place to discuss crypto and race. The past year has brought depressing incidents, particularly involving NFTs, that expose the same ugly racist undercurrents in the crypto world that exist within society at large. But these shouldn't define what cryptography is: a permissionless set of tools open to everyone.
It is Roberts on Crypto, a weekend column from Decrypt Editor-in-Chief Daniel Roberts and Decrypt Editor-in-Chief Jeff John Roberts. Sign up for the Decrypt Debrief email newsletter to receive it in your inbox every Saturday. And read last weekend's column: The shard comes from Solana.
https://decrypt.co/92776/crypto-race-and-democrats-brad-sherman
Subscribe to decryption newsletters!
Get the best stories curated daily, weekly highlights and deep dives straight to your inbox.