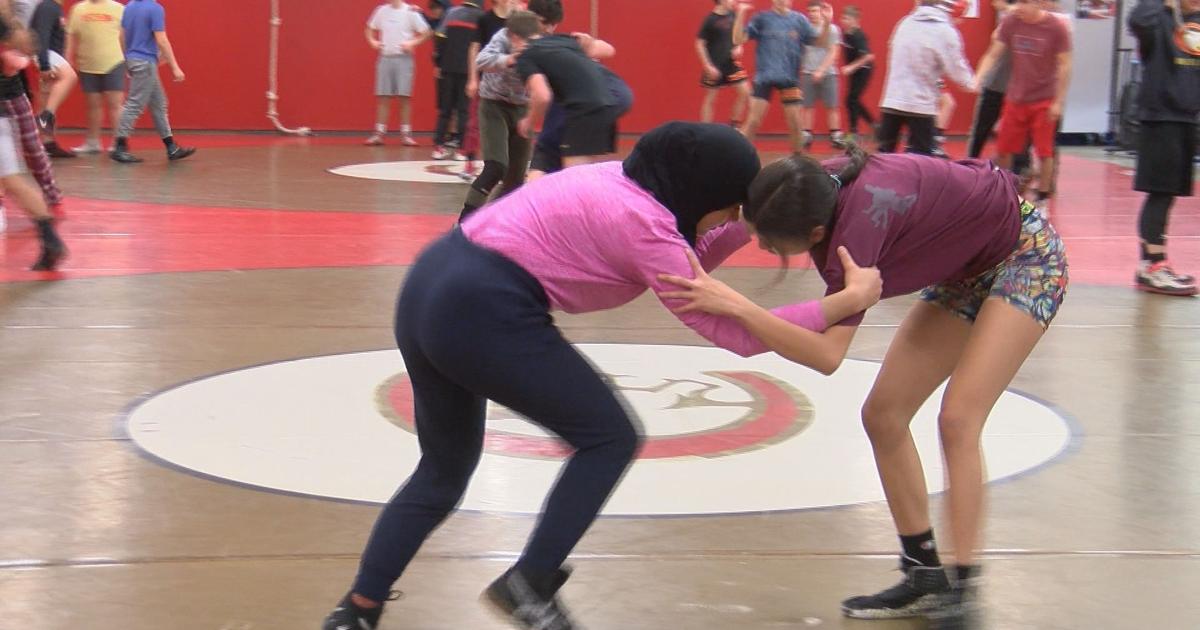 Exchange student pinpoints success of Chico High's wrestling team | News
CHICO, Calif. – Taghreed Iftikhar tackled a new sport while learning and living in a new country.
Iftikhar is a foreign student from Pakistan, spending the year at Chico High School.
She said her foster family and friends motivated her to join the wrestling team.
"All my friends were doing sports," Iftikhar said. "I felt like I was lazy and had to do something."
Iftikhar never played sports before coming to the United States. She wanted to try one, so she met the athletic director of Chico High. That's when the door to wrestling opened and she quickly found her place on the mat.
"I spoke to the coach and he was like, 'Is it okay if people pick you up and throw you on the mat?'" she said. "I was like, I'm going to send them back."
Iftikhar is very competitive and said she expected to win her first game.
"I've won most of the time in my life, so I was like I'm gonna win that too," she said. "I lost all three games.
"As the year went on, his technique continued to improve, but also his confidence," said Chico Wrestling trainer Keith Rollins.
This confidence only increased after winning his first game.
"I couldn't believe I won," Iftikhar said. "I just watched the videos over and over. I was like ok Taghreed it's you, you did it."
Before hitting the mat, Iftikhar had to make some changes to his uniform.
"In games, everyone else wears shirts," she said. "I wear a shirt and leggings underneath, then I wear my jersey. They tell the referees before the game that she's a Muslim girl and she has these restrictions."
The wrestler took sixth place in her final tournament last weekend.
"Taghreed talks about how cool that experience was for her, but it was also a cool experience for us to have her on the team," coach Rollins said.
"I really like that American schools have a variety of sports and not just for boys but also for girls," Iftikhar said. "Unfortunately it's not like that in Pakistan. I hope when I come back I can initiate something like that."
Iftikhar returns to Pakistan in June, but she plans to return to the United States after high school. She says she hopes to one day become an ambassador for Pakistan and continue to struggle.