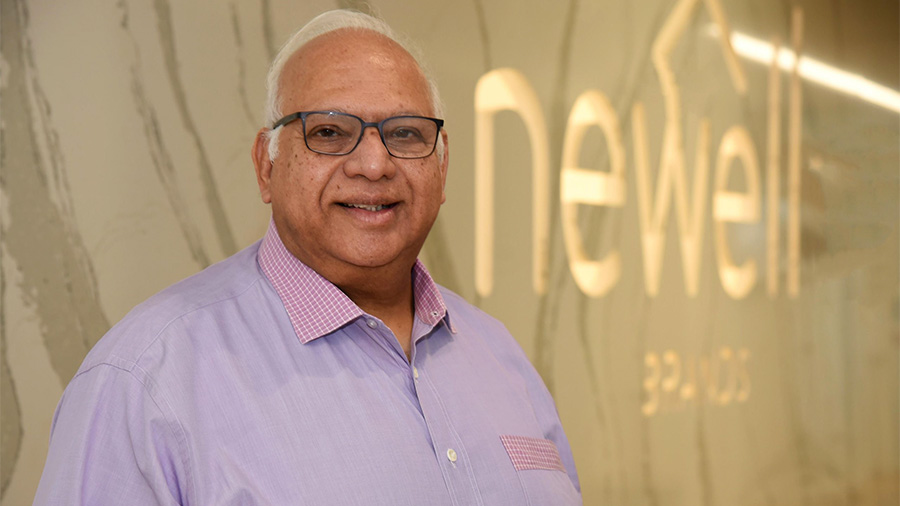 EXEC: Newell Brands sees slower growth in Outdoor segment in second half
Newell Brands reported that its Outdoor & Recreation segment, which includes Coleman, Marmot and several other brands, reported core sales growth of 2.5% in the second quarter, compared to 25% a year ago. Ravi Saligram, CEO of Newell, told analysts that sales in the Outdoor & Recreation segment are expected to slow in the second half due to inflationary pressures.
"Given the shift in some retailer orders to the first quarter and assuming inflationary conditions impact purchasing decisions, we expect Outdoor & Recreation business momentum to slow in the second half" , Saligram said on a conference call.
During its first quarter conference call, Newell said a shift in customer ordering patterns due to continued supply chain constraints would benefit the first half of the year at the expense of the second half.
The main brands in the Outdoor & Recreation segment are Campingaz, Coleman, Contigo, ExOfficio and Marmot. Smaller brands include Aerobed, Bubba and Stearns.
Newell officials noted that the segment's second-quarter base sales growth of 2.5% was the toughest comparison of the year. Saligram said: "The growth of outdoor equipment in international markets has been complemented by the continued post-pandemic recovery of the beverage business."
Overall, Outdoor & Recreation segment sales were $427 million in the quarter, compared to $453 million in the same period a year earlier, a decrease of 5.7%. The decline reflects exits from low-margin categories and an unfavorable foreign exchange rate.
Outdoor & Recreation reported operating income was $46 million, or 10.8% of sales, compared to $48 million, or 10.6% of sales, for the year period former. Normalized operating profit was $52 million, or 12.2% of sales, compared to $52 million, or 11.5% of sales, in the same period a year earlier.
In the six-month period, sales in Newell's Outdoor & Recreation segment increased 3.3% to $815 million from $789 million a year ago. Operating profit was $91 million, up 44.4% from $63 million a year earlier. Normalized operating profit climbed 40.3% to $101 million from $72 million a year ago.
Company-wide, Newell's sales were $2.5 billion, down 6.5% from the prior year period, base sales growth of 1.7% was offset by the impact of the sale of the CH&S business at the end of the first quarter, an unfavorable exchange rate, as well as category and retail store exits. Net revenue was above the level of the second quarter of 2019, excluding CH&S activity in both periods.
Sales were at the upper end of Newell's forecast, calling for revenue in the range of $2.52 billion to $2.57 billion.
Newell's brand portfolio also includes Rubbermaid, FoodSaver, Calphalon, Sistema, Sharpie, Paper Mate, Dymo, EXPO, Elmer's, Yankee Candle, Graco, NUK, Rubbermaid Commercial Products, Spontex, Oster, Sunbeam and Mr. Coffee. The Outdoor & Recreation segment accounts for approximately 14% of sales.
Net income was $204 million, or 49 cents of diluted earnings per share, compared with $197 million, or 46 cents, in the same period a year ago. Normalized net income was $236 million, or 57 cents, compared to $239 million, or 56 cents, for the same period last year.
Non-GAAP EPS of 57 cents beat Newell's guidance calling for normalized net profit in the range of 45 to 48 cents per share and Wall Street's consensus estimate of 47 cents.
Looking ahead, Newell is updating its 2022 currency outlook while maintaining its revenue and earnings outlook at constant currency. The full year requires:
Sales are expected to be between $9.76 billion and $9.98 billion, down from previous guidance of $9.76 billion to $9.98 billion;

Core sales should still be flat at 2% growth;

Normalized IFO margin is expected to be between 11.2% and 11.4%, down from the previous guidance of 11.5% to 11.8%; and

Normalized EPS is expected to range between $1.79 and $1.86, down from the previous forecast of $1.85 to $1.93.
"As we look ahead, inflation remains elevated and we expect a tougher second half compared to the first," Saligram said on the analyst call. "There is greater macroeconomic uncertainty and headwinds to consumer demand, with some retailers taking a tighter stance on inventory. The higher cost of living during inflation is putting pressure on shoppers' wallets, weighing on consumer sentiment and demand, especially at lower income levels.
He noted that Newell had already begun to plan for more difficult conditions, and some categories, primarily home fragrances, experienced a pullback in consumer demand that was more acute than initially expected and mitigation measures are in place. taken. The strengthening dollar has been another key development in recent months to challenge Newell's outlook.
He said: "We are redoubling our efforts to mitigate the adverse impact of currency and inflation as we accelerate our productivity actions, further refine overhead and discretionary spend management and assess pricing opportunities. in international markets."
Photo courtesy of Ravi Saligram, CEO, Newell Brands