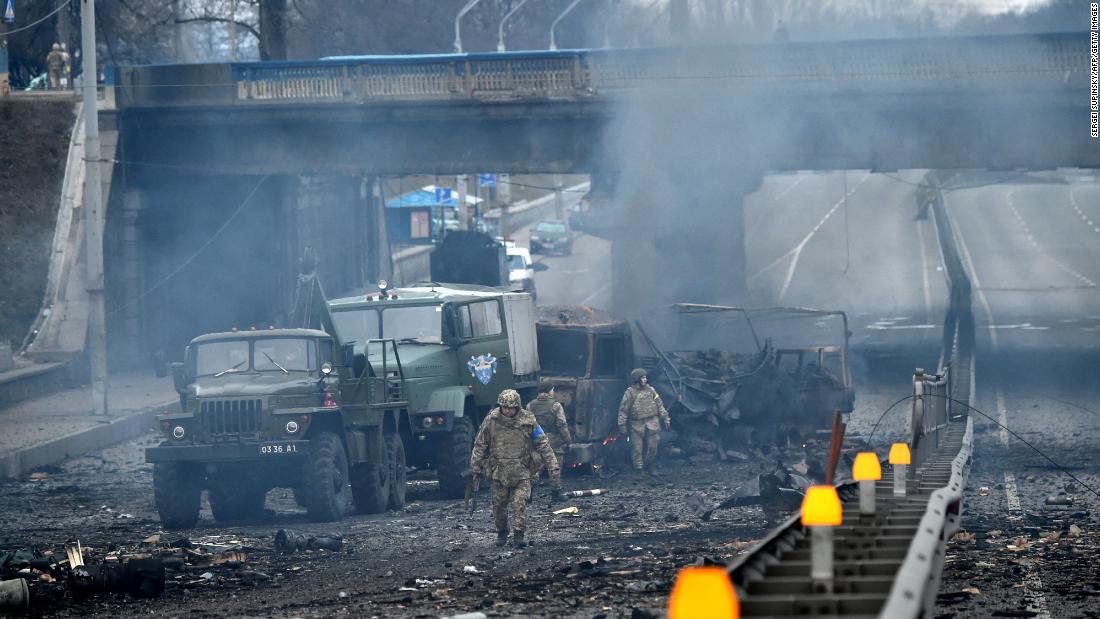 Live Updates: Russia invades Ukraine
Ukrainian President Volodymyr Zelensky on Sunday accused Russian troops of targeting civilians, including children, and called for an international investigation into the conflict.
"What they are doing in Kharkiv, Okhtyrka, Kyiv, Odessa and other cities and towns deserves an international court. We document their crimes. And there would have been many more of these crimes without our brave defenders," Zelensky said in a video address posted on his Facebook page.
"You have to call a spade a spade. Russia's criminal actions against Ukraine show signs of genocide. I spoke with the UN secretary-general about it," he said, arguing that Russia should be stripped of its right to vote in the UN Security Council.
Zelensky said there was "not a single facility in Ukraine that Russian troops would consider an unacceptable target."
In the capital Kiev, residents awoke on Sunday to find the city still firmly under Ukrainian control, despite two massive explosions some 30 kilometers south of the city lighting up the sky overnight.
Fighting broke out in the streets of Kharkiv, Ukraine's second largest city, after Russian forces entered the city
The Russian Defense Ministry has previously said it was targeting military infrastructure only, saying in a statement: "The Armed Forces of the Russian Federation do not strike towns and villages, they take all measures to save the lives of civilians".
But Zelensky said on Sunday: "They lied that they would not target the civilian population. Since the first hours of the invasion, Russian troops have been hitting civilian infrastructure.
"This is terror," he added, while Ukrainian Prime Minister Denys Shmyhal said Russia was committing "war crimes".
"They fight against everything and everyone," Zelensky said. "They are [hitting] kindergartens, residential buildings and even emergency vehicles. They use artillery and missiles against entire residential blocks where there has never been a military infrastructure. Many Ukrainian towns and villages are surviving in conditions that we previously had only during World War II."
Learn more here: