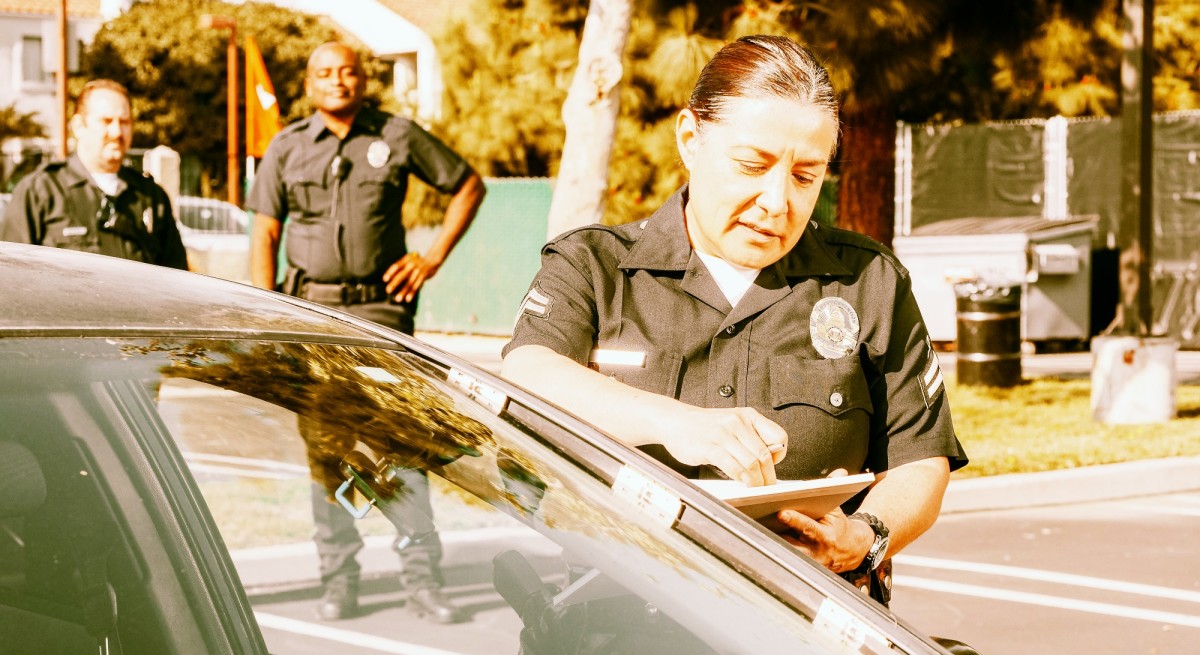 Predatory practices of private companies can hold a license hostage for years
The consequences of DUI convictions are not supposed to have anything to do with income level. But in California, predatory company policies enforcing mandatory DUI education programs can impose fees that can take low-income drivers years to get reimbursed.
And in the meantime, as drivers with the means to pay the fees – which go beyond fines paid to the criminal justice system – hit the road again, companies may hold the licenses of the poorest hostage.
Today, the ACLU Foundation of Southern California releases a comprehensive report: "So Many Hurdles: How California's Program Fee System Traps Low-Income Drivers."
The DUI programs — 55 of which are listed in Los Angeles County — make comparison shopping nearly impossible, even though they charge significantly different fees. And they routinely ignore regulations requiring them to offer ability-to-pay plans.
"This system traps Californians in poverty and exposes them to criminal consequences that the wealthiest do not have to face," said Adrian Wong, senior attorney at the ACLU SoCal. "It's discrimination based on wealth."
The year-long report takes a close look at the fee structures and policies of sanctioned DUI programs in Los Angeles County that are supposed to be overseen by the Los Angeles County Department of Public Health and the seven accredited programs. by the state managed by the county. statewide governments that are supposed to be overseen by the California Department of Health Care Services.
But that oversight is sorely lacking, the report says, to the point that programs can ignore regulations with abandon.
Price transparency is almost entirely non-existent, according to the report. Only two of the listed programs in LA County listed their fees online. And the vast majority of others refused to disclose costs unless the potential candidate pays an in-person visit. This can make comparison shopping particularly difficult, as program applicants cannot legally drive themselves.
Although state regulations require DUI programs to offer ability-to-pay protections, many programs do not advertise the existence of reduced payment options to potential participants. And 22 of the programs said they adamantly refuse to consider an enrollee's ability to pay unless the enrollment fee — which can be as high as $400 — is paid first.
Even if these obstacles are encountered, obtaining the necessary documents and other documents is often daunting, especially for someone who is homeless. "Some programs don't know how hard it is," said an advocate quoted in the report, "but some seem to know exactly how hard it is."
Programs are required by the state to offer group counseling, face-to-face interviews, and educational sessions. The prices for these sessions are so different that the most expensive three-month program examined in the study costs more than the least expensive six-month program.
Programs are authorized by the state to assess additional fees for various situations, including missed class, late payment, and re-entry into a program. But again, costs can vary greatly. For example, one program charges $20 for reintegration, while another charges $80.
The report cites Amy, a driver who did not contest a first DUI. But she couldn't even afford the registration fees for a program and the situation had dire consequences. "At this point in my life, I still thought I had a chance to get out of my mistakes," she said. And although she tried to enroll in a program several times, she was "never informed that there might be programs I qualified for to help me pay for it."
Nearly a decade after her plea in court, she still hasn't had her license reinstated, severely limiting her chances of getting a good job. Earlier this month, the ACLU filed a complaint with the Department of Health Services on Amy's behalf, outlining numerous violations of the law by the San Luis Obispo County DUI program alone.
The report includes several short-term recommendations, including the elimination of debt-based driver's license suspensions and increased transparency of DUI program costs.
For the long term, the report urges that DUI programs be publicly funded.
Read the report: https://www.aclusocal.org/en/publications/so-many-roadblocks-californias-program-fees-system-traps-low-income-drivers