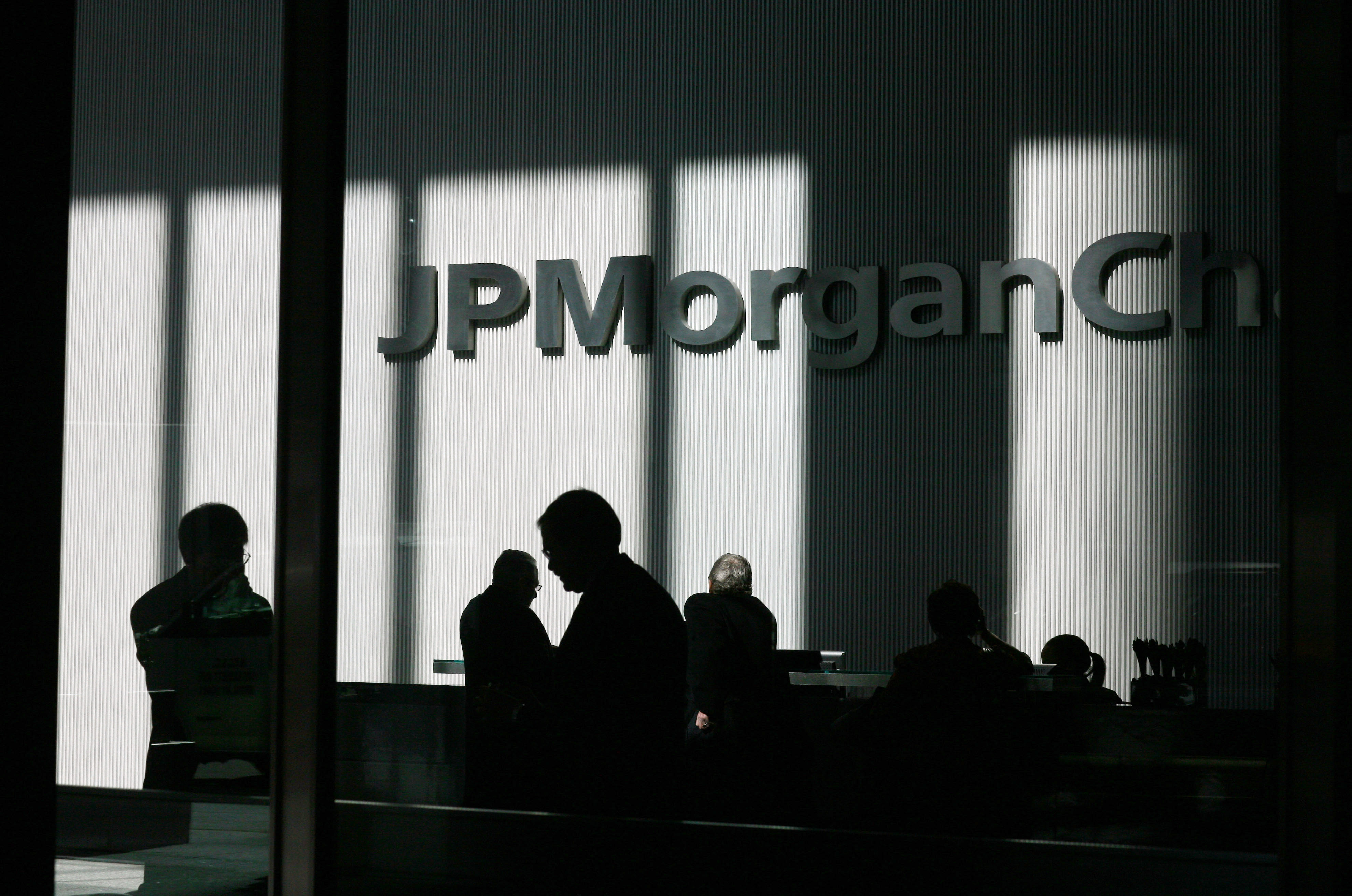 Zelensky adviser accuses JPMorgan and HSBC of 'war crimes' over Russia ties
Oleg Ustenko, economic adviser to Ukrainian President Volodymyr Zelensky, this week accused financial institutions such as JPMorgan, HSBC and Citigroup of "war crimes" over their ties to Russian oil.
Many companies reduced or ceased operations in Russia after Russian President Vladimir Putin invaded Ukraine in late February. The public widely viewed the invasion as devoid of justification while Western governments imposed harsh sanctions on the Russian economy.
However, months later, some Western financial institutions still have ties to Russian oil companies. Ustenko, in an interview with the FinancialTimes published on Friday said these companies are "prolonging" the war by extending credit to these companies, which have been targeted by Western sanctions.
The economic adviser has written letters to Jamie Dimon and Noel Quinn, CEOs of JPMorgan and HSBC respectively, urging them to stop funding companies that trade in Russian oil and sell their shares in Gazprom and Rosneft, which are backed oil companies by the Kremlin, according to the FinancialTimes.
"In my opinion, they are committing war crimes because they are helping Putin's regime in this specific way and supporting the regime," Ustenko said, adding that once the war is over, Ukraine is considering to prosecute the banks in the International Criminal Court. Court (CPI), which could prosecute individuals from banks.
Ustenko named specific issues with each company that are considered problematic by Ukrainian authorities. He pointed to HSBC's shares in Gazprom and Rosneft, Citigroup reportedly providing credit facilities to Lukoil and Vitol, and JPMorgan reportedly extending credit lines to Vitol, the FinancialTimes reported.
He also accused JPMorgan analysts of "alarmism" for issuing a report that said imposing a price cap on Russian oil could push global oil prices up to $380 a barrel. U.S. officials, on the other hand, argued the opposite, that failing to adopt a price cap could lead to higher oil prices, Reuters reported on Monday.
Financial institutions were among the companies to announce plans to scale back operations in Russia after Putin launched the war. In doing so, Western governments announced they would impose sanctions on Russia, specifically targeting Russian oil, which experts say continues to help Russia finance the war.
JPMorgan, in a statement to FinancialTimes, noted his role in implementing Western sanctions against Russia. Citigroup also announced in March that it would reduce operations in Russia, although the company noted that it would "take time" to exit the country entirely "due to the nature of banking and financial services operations."
Meanwhile, HSBC said in March that it would no longer accept new businesses or customers in Russia.
"Our business there is focused on supporting multinational corporate clients, headquartered outside of Russia, with activities such as cash management and trading where we are in charge of client funds. We have responsibility to assist our international customers with banking support, as they make and implement decisions on their operations in Russia over the coming weeks," the company said in a statement.
Newsweek contacted spokespersons for JPMorgan, Citigroup and HSBC for further comment.